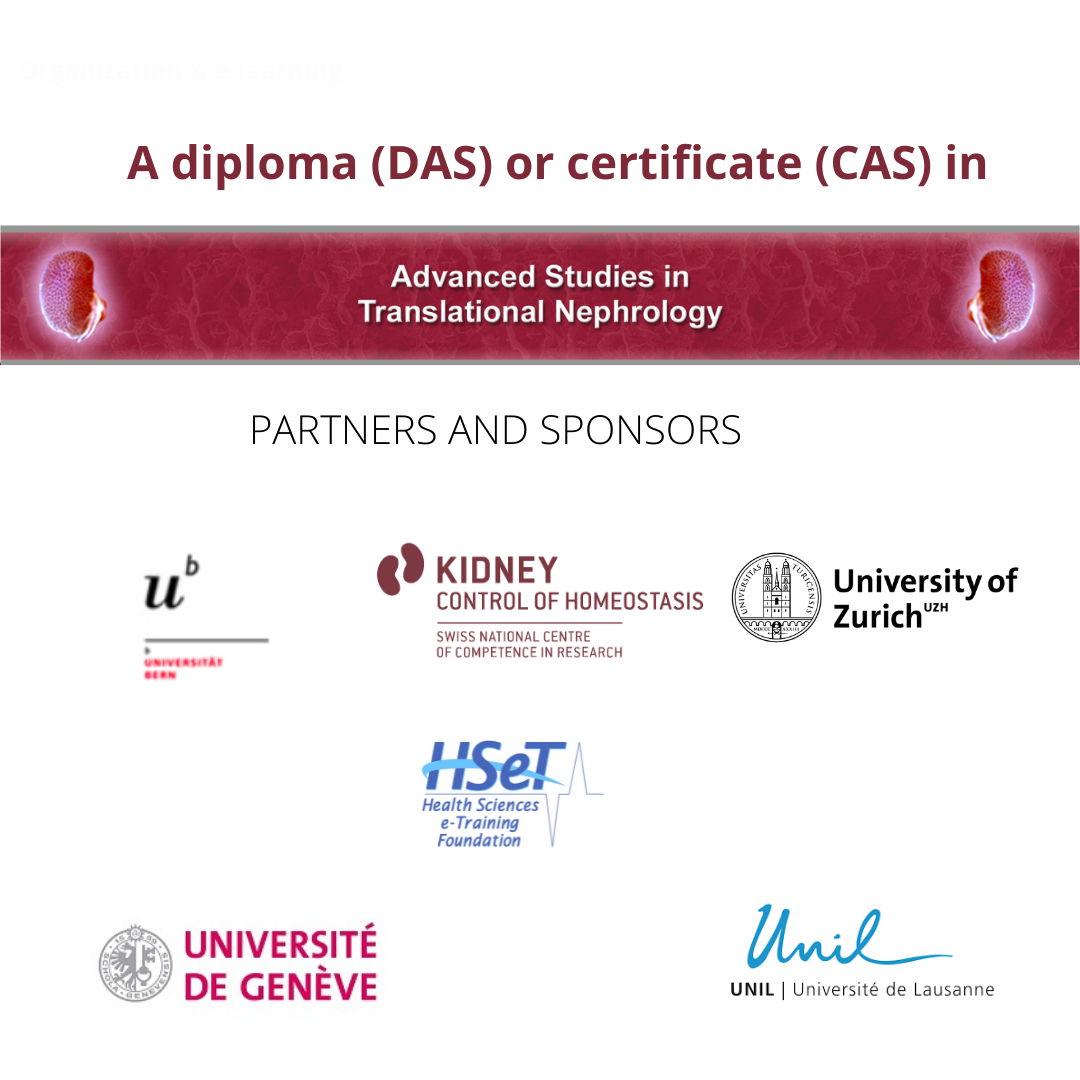 Possibility to board the program at any time during the cycle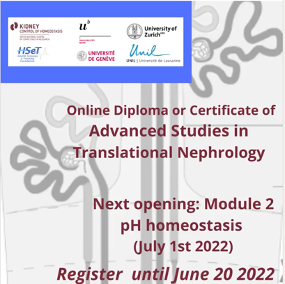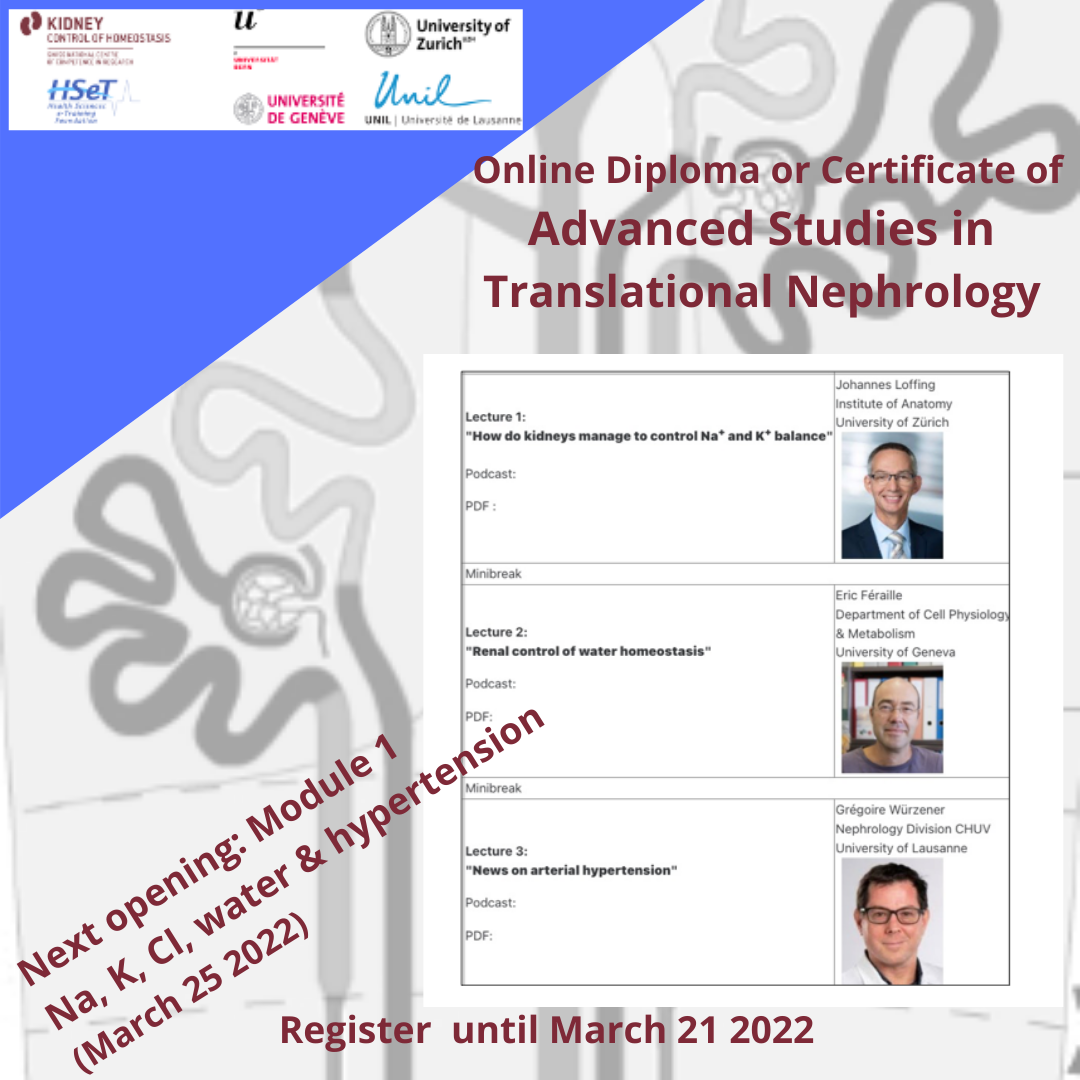 Students attendance for Module 3 return session 2020-2021.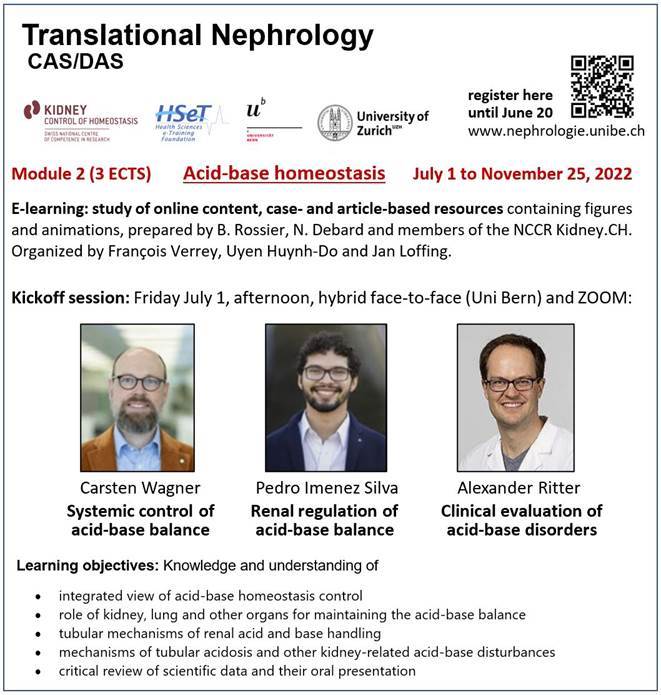 What we offer
Starting in 2012, HSeT has developed a blended e-learning course in Translational Nephrology commissioned by the Swiss consortium NCCR Kidney.CH for the education of its PhD students and postdocs.
The program « Advanced Studies in Nephrology » has been adapted to better fit the needs of young nephrologists. It was renamed « Translational Nephrology » and is now recognized as a DAS/CAS of the Universities of Zurich and of Bern and is open to national and international graduates. This advanced study program officially started in March 2017.
A new cycle of six modules lasting two years started in March 2022. HSeT is responsible for the e-learning courses of the program.
What you get
After successful participation and depending on the achieved ECTS points, the Universities of Zürich and Bern award  the degree "Certificate of Advanced Studies UZH Unibe (CAS UZH Unibe) » or "Diploma of Advanced Studies UZH Unibe in Translational Nephrology (DAS UZH Unibe)". The corresponding certificates will list the content of the program and achievements of participants.
The CAS requires the completion of five modules.
The DAS  requires the completion of all six modules, documented scientific achievements (e.g.  a publication in a peer-reviewed journal) and active participation at conferences, retreats or relevant workshops during participation to the program.
From basic research to clinical development
Chronic kidney disease mortality  is increasing worldwide despite major advances in the molecular kidney pathophysiology. This gap appears to be the result of a lack of communication between basic research and clinical practice, calling for the developent of more coordinated translational nephrology.
To develop a network of translational nephrologists
High quality research in renal physiology has a long tradition in Switzerland and Europe. The  program Translational Nephrology wants to foster interactions between the trainees during and after the course via a portal that will allow all the students, former and present, to view updates of the course and  to share their experience
For professionals in medical sciences
The program Translational Nephrology is designed for a broad population of medical science professionals who are actively engaged in a professional work environment and who want to broaden, update and deepen their knowledge of modern nephrology.
On-line curriculum
The flexible on-line teaching approach accommodates the time constraints of the trainees and saves long-distance travel and housing expenses. It also allows the students to engage in individual and group activities with the support of tutors.